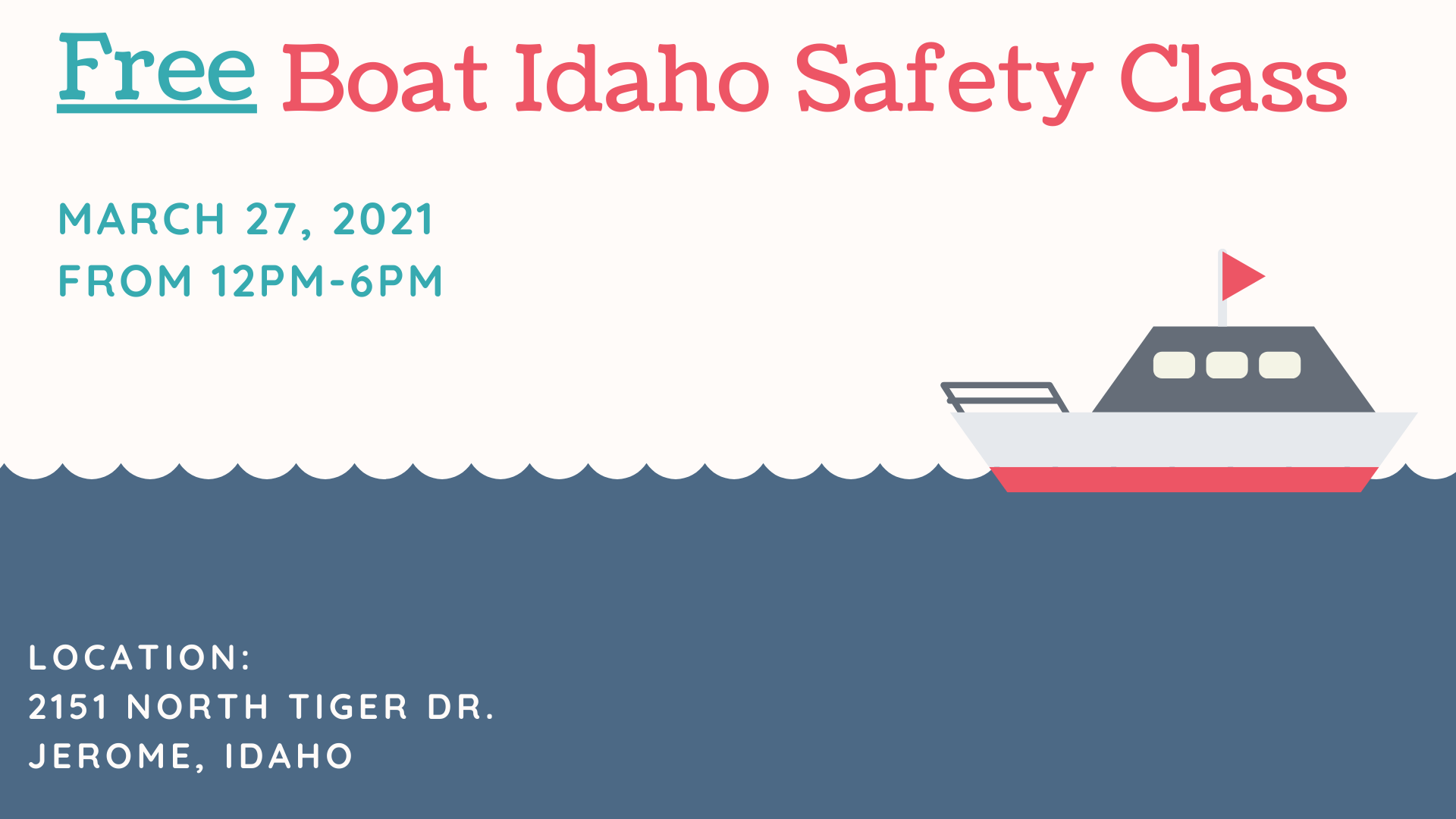 Free Boat Safety Class – Jerome County
Jerome County is offering the Boat Idaho safety class on March 27, 2021. This class is free to the general public and provides details on Idaho boating laws, general boating information, safety and boat operator responsibilities. Participants that pass the exam at the end of the class will be issued an official Idaho Boater Education Card. Contact the instructor to reserve a seat.
The class will be located at 2151 North Tiger Dr in Jerome, Idaho.
Contact: 208-595-3300
The class will be held from approximately 12 PM to 6 PM MST.